An inside look at the real Rupert Murdoch
(Image credit: Getty Images)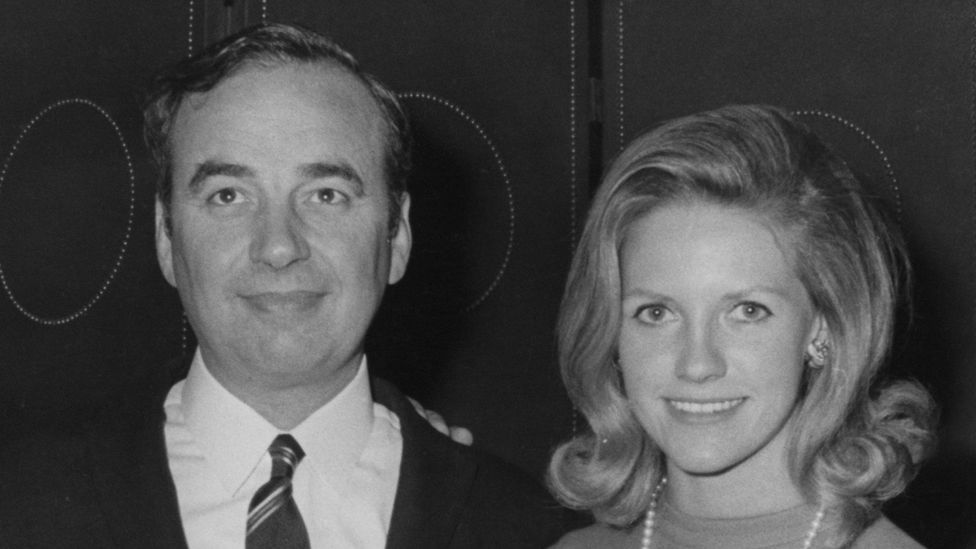 As Rupert Murdoch steps down as chairman from Fox and News Corp, exclusive clips from the BBC archive reveal the man before he became the cultural force he is today.
T
This week came the momentous news from media mogul Rupert Murdoch that he is stepping down as chairman of his companies Fox and News Corp, handing the roles over to his eldest son Lachlan from mid-November.
More like this:
–      One of the US's biggest mysteries
–      The new Napoleon film stirring debate
–      11 best TV shows to watch in September
While Murdoch has said he will stay on in the role of Chairman Emeritus, it represents a major loosening of the reins for a man who has exerted such a huge influence over British and US media and politics for decades. A divisive figure on both sides of the Atlantic, he was recently the inspiration for the hot-headed patriarch protagonist of hit TV show Succession, Logan Roy, which followed a feuding media dynasty with distinct similarities to the Murdochs.
Murdoch: British paper acquired to 'spread our interests'
But, for all his formidable cultural presence, as a personality Rupert Murdoch can often seem like an enigma. So what is he really like? These exclusive clips from the BBC archive give some insight into the man, his quirks and his philosophy as he was when he was younger, in his late 30s, just getting a foothold on power in the Northern hemisphere.
In 1968, he bought the UK newspaper The News of the World, which was his first British media acquisition after initially building up his business portfolio in his home country of Australia. Few at the time realised quite what a consequential move this purchase would turn out to be.
In an interview following the acquisition, he explained to a reporter why he decided to buy shares in The News of the World – and also revealed that as a proprietor, he was quite happy to interfere in editorial control "if necessary". It's that willingness to interfere, among other things, that has made him such a controversial figure over the years.
Rupert Murdoch: Firing employees is a 'horrible thing'
Then the following year, in 1969, he gave an interview to David Dimbleby for a BBC profile. In the one-on-one, Murdoch took issue with a profile Dimbleby quoted that had described him as belonging to "the brash, masculine, Australian tradition, which allows women to play only a subordinate and retiring role", and discussed the first time he fired someone – an event that he said left him in tears.
For the same programme, Dimbleby also spoke to his then-wife Anna Murdoch: born Anna Torv in Glasgow, she moved to Australia with her family and met Rupert while working as a young journalist at his Sydney paper the Daily Mirror. She was mother to Lachlan and his siblings Elisabeth and James, and she and Rupert were married for 32 years until they divorced in 1999.
In the interview, she described her husband "as a good Australian businessman who has come here and is going to show you how to do it" – while agreeing with Dimbleby that life as the wife of a tycoon was "awful sometimes" and "lonely sometimes and you are cut out of it – but I don't think I'd change it for anything at all".
Anna Murdoch Mann: 'It is awful and lonely sometimes'
Altogether, these glimpses of the younger Murdoch show a figure both powerful and diffident, passionate and ruthless – a man, that is, as complex as the emotions he inspires.
If you liked this story, sign up for the weekly bbc.com features newsletter, called The Essential List. A handpicked selection of stories from BBC Future, Culture, Worklife and Travel, delivered to your inbox every Friday.
If you would like to comment on this story or anything else you have seen on BBC Culture, head over to our Facebook page or message us on Twitter.
;

Source: https://www.bbc.com/culture/article/20230922-an-inside-look-at-the-real-rupert-murdoch?ocid=global_culture_rss