Dodgers activate RHP Shelby Miller from 60-day injured list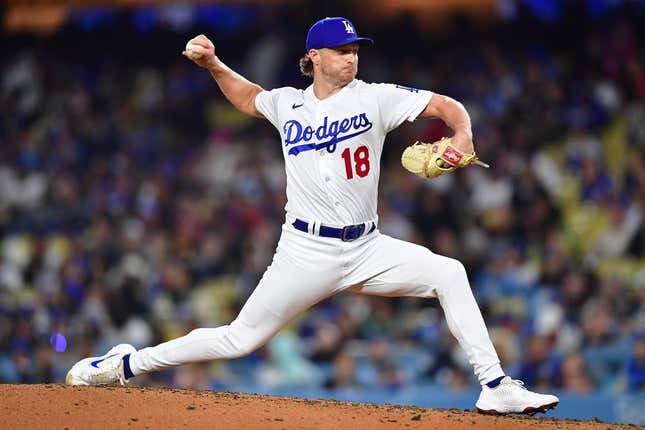 The Los Angeles Dodgers activated right-hander Shelby Miller on Thursday from the 60-day injured list with his recovery from a neck issue which caused discomfort in his non-throwing arm, making his shoulder stiff.
Michael Oher On New Book, NFL, The Jets, Aaron Rodgers, Running Backs Contracts & He Sings!
In a corresponding move, the Dodgers optioned right-hander Ryan Pepiot to Triple-A Oklahoma City.
Miller, 32, has not pitched for Los Angeles since June 15, and he was placed on the IL on June 21. He is 1-0 with a 2.40 ERA, 18 walks and 31 strikeouts in 30 innings over 25 relief appearances. He allowed only 12 hits including three home runs.
In 11 seasons with St. Louis (2012-14), Atlanta (2015), Arizona (2016-18), Texas (2019), Chicago Cubs (2021), Pittsburgh (2021), San Francisco (2022) and the Dodgers, he is 39-58 with a 4.14 ERA, 330 walks and 675 strikeouts in 808 innings over 192 games (132 starts).
Miller signed a one-year, $1.5 million contract with the Dodgers on Dec. 1, 2022.
Pepiot, 26, is 1-0 with a 1.29 ERA, two walks and 14 strikeouts in 14 innings over three games (one start).
In another move, the Dodgers activated rookie outfielder Jonny Deluca (right hamstring strain) from the 10-day IL and optioned him to Triple-A. Deluca, 25, is batting .262 (11-for-42) in 24 games.
—Field Level Media
Source: https://deadspin.com/dodgers-activate-rhp-shelby-miller-from-60-day-injured-1850794722?utm_source=regular