Jaguars signed K Brandon McManus to a 1-year contract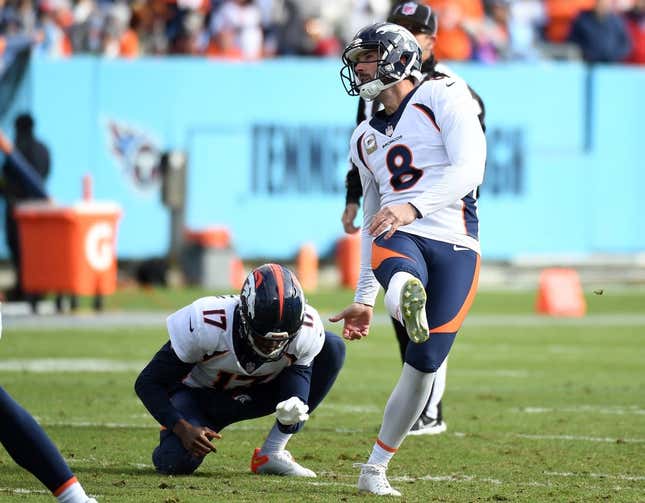 THE Jacksonville Jaguars Signed Brandon McManus and waived Riley Patterson on Thursday
NY Jets QB Aaron Rodgers tweaked his calf video
The team did not announce terms, but McManus reportedly received a one-year deal.
The signing came 48 hours after McManus was surprisingly released by the Denver Broncos.
McManus, 31, played his entire nine-year career with the Broncos. The former team captain remains the last player from Denver's Super Bowl 50 victory over the Carolina Panthers.
McManus made 28 of 36 field goals and 25 of 27 extra point attempts in 17 games last season.
He made 223 of 274 field goals and 277 of 286 PATs in his career with the Broncos. He is tied for first in franchise history in regular season and postseason 50-yard field goals made (42) and second in field goals made.
Patterson, 23, made 30 of 35 FG attempts and 36 of 37 PATs for the Jags in 2022. In 2021, he kicked in seven games for the Detroit Lions.
— Field Level Media
Source: https://deadspin.com/jaguars-sign-k-brandon-mcmanus-to-1-year-deal-1850474902