Raiders WR Davante Adams sued over postgame shoving incident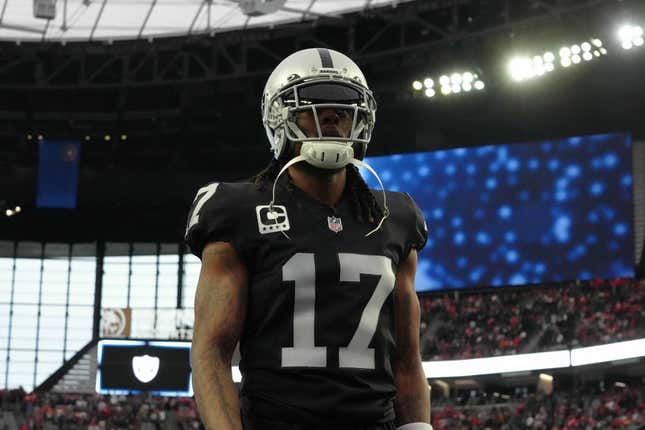 The photographer who was pushed to the ground by Davante Adams after a game last season is now suing the wide receiver and Las Vegas Raiders and Kansas City Chiefsthe Kansas City Star reported Friday
Honor the real Pat Tillman this Memorial Day
Park Zebley, 20, was a student at the University of Missouri-Kansas City and worked for a local production company helping ESPN with the Oct. 10 "Monday Night Football" game. Raiders and bosses in Kansas City
THE bosses He won 30-29, and as Adams left the court, he pushed Zebley to the ground as they crossed paths, which was captured on TV cameras.
Zebley claims he suffered concussion symptoms from the fall and later "feared for his life," in part because Raiders fans found his identity and doxxed him online
Adams is charged with one count of aggravated assault, but Zebley wants more and has filed a civil suit.
"A municipal misdemeanor battery charge is insufficient," Zebley said in a statement to the Kansas City Star. "I'm looking for justice. You can't push someone down and walk away like it never happened. Not in real life."
According to Zebley's attorney, Dan Curry, the lawsuit alleges not only that Adams committed assault, but that Raiders As Adams' employer and the bossesJackson County Sports Complex Authority and Landmark Events staff were negligent in ensuring the safety of workers like Zebley
Adams did not receive any discipline from the NFL for the shove.
— Field Level Media
Source: https://deadspin.com/raiders-wr-davante-adams-sued-in-postgame-shoving-incid-1850481093