Rangers RHP Jacob deGrom "feels great" after bullpen workout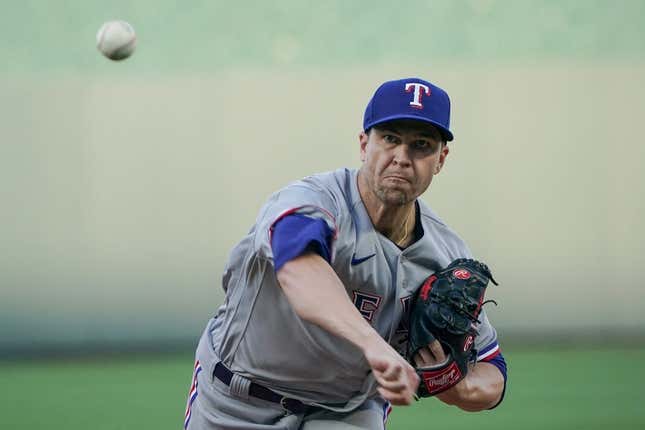 Texas Rangers Right-hander Jacob deGrom continued his recovery from elbow inflammation with a successful 32-pitch bullpen workout.
Mean Joe and Tommy GOAT | Michael Evans Behling Ultimate Sports Fantasy
Before throwing a Rangers opened a three-game series against the host Pittsburgh Pirates, the two-time National League Cy Young Award winner threw every fastball
"It went really, really well," Texas manager Bruce Bochy said. "He said he was fine and didn't feel anything there at all."
The 34-year-old deGrom will add breaking balls when he throws his next bullpen, likely Friday before Rangers play the Orioles in Baltimore
According to Bochy, there is no timetable for deGrom's return, and the righty can join the active roster without a minor league rehab step.
deGrom has been on the 15-day disabled list since April 29, a day after exiting early for the second time in three starts.
In six starts this season, deGrom is 2-0 with a 2.67 ERA and has 45 strikeouts and just four walks in 30 1/3 innings.
DeGrom, who signed a five-year, $185 million deal with Texas this past offseason, has made just 38 starts and totaled 224 1/3 innings over the past three seasons with the New York Mets. He won the Cy Young Award in 2018 and 2019, pitching 217 and 204 innings in those seasons, respectively.
In nine seasons with the Mets, deGrom went 82-57 with a 2.52 ERA in 209 starts.
— Field Level Media
Source: https://deadspin.com/rangers-rhp-jacob-degrom-feels-great-after-bullpen-sess-1850463643