Russell Wilson "looks good and looks sharp"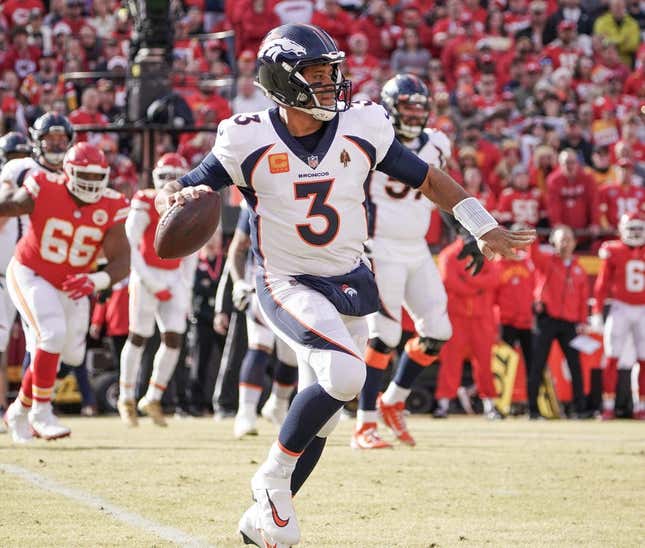 THE Denver Broncos He may be "installing a whole new offense," but so far new coach Sean Payton is happy with the centerpiece of this offense.
What's worse than Glen Kuiper using the N-word on air? | The worst of the week
Payton told reporters after Thursday's organized team activities that quarterback Russell Wilson was "sharp." Broncos get off and run
"These guys are doing well, and (Wilson) picks up on it — the timing and all the things you need," Payton said. "For the first five weeks we were just lifting and running. Now we're getting into football. We're progressing in training. He's picking up on things – looking good and looking sharp."
Wilson is entering his second season in Denver after a disastrous first year Broncos They were touted as a Super Bowl contender when they acquired Wilson from the Seattle Seahawks, but went 5-12 as Wilson had the least productive year of his career while dealing with multiple injuries.
In 15 starts, Wilson threw for 3,524 yards, 16 touchdowns and 11 interceptions while recording a league-high 55 sacks. A disappointing year led to the firing of coach Nathaniel Hackett after 15 games, and Payton was brought in from a brief retirement to take over the job.
Payton coached the New Orleans Saints to a Super Bowl victory, and he'll try to work that same magic in Denver.
"It's the third day of OTAs," Payton said. "… Look, we're installing a whole new offense. You take one look and you see a lot of things we need to improve. The process is going well."
Payton said running back Javonte Williams is practicing in a "limited capacity" at OTAs. THE BroncosThe No. 1 running back tore the ACL and LCL in his right knee in Week 4 of his second NFL season and missed the rest of the campaign
"We're smart," Payton said. "Obviously — and I've told you this before — we're encouraged going into this stage of the season. It's good to have him here."
— Field Level Media
Source: https://deadspin.com/sean-payton-russell-wilson-looks-good-and-looks-sharp-1850477450