The Astros have shut down Michael Brantley's rehab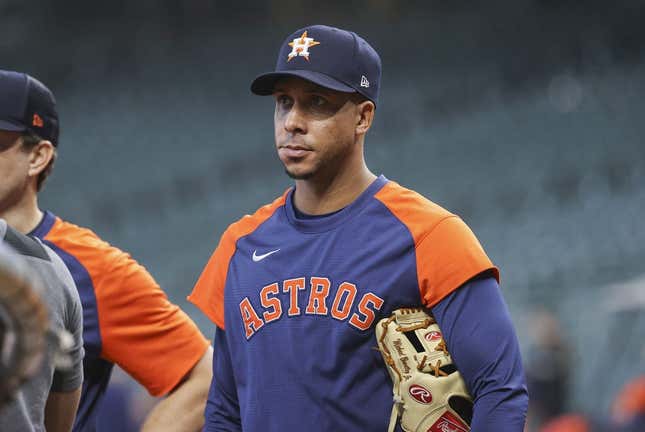 THE Houston Astros kept Michael Brantley out of physical activity, putting the potential timing of his season debut in doubt
Tumbling, flapping, and gambling, alas! | The worst of the week
Before AstrosIn Friday's game against the host Chicago White Sox, Houston manager Dusty Baker said Brantley had a "minor setback" in his attempt to return from right shoulder inflammation.
Brantley had season-ending surgery on that joint on Aug. 22 of last year and has yet to play in the majors this year.
From April 23 to May 6, Brantley played in nine games for Triple-A Sugar Land on a rehab assignment, going 6-24 (.250) with no home runs, five RBIs, 11 walks and one strikeout.
Brantley, 35, is a five-time All-Star who hit .288 with five homers and 26 RBIs in 64 games last year before missing the Astros' World Series run
In 14 major league seasons with Cleveland (2009-2018) and Houston (2019-22), Brantley has a .298/.356/.439 slash line with 127 homers and 713 RBIs in 1,430 games.
— Field Level Media
Source: https://deadspin.com/astros-shut-down-michael-brantleys-rehab-1850434434