The Dodgers activate Clayton Kershaw from the bereavement list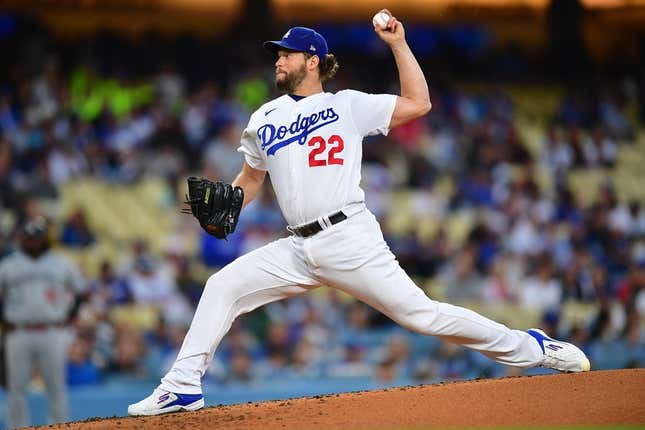 THE Los Angeles Dodgers activated left-handed pitcher Clayton Kershaw from the bereavement list on Friday
Honor the real Pat Tillman this Memorial Day
Accordingly, the club optioned right-hander Tayler Scott to Triple-A Oklahoma City.
Kershaw, 35, was named to the list Monday following the death of his mother, Marianne Tombaugh. He is scheduled to pitch against the Tampa Bay Rays on Saturday.
On the season, Kershaw is 6-4 with a 2.98 ERA. The three-time National League Cy Young Award winner posted a career 203-91 record with a 2.49 ERA over 16 seasons.
Scott, 30, did not appear at the Dodgers. The reliever is 1-0 with a 1.08 ERA and 29 strikeouts against 10 walks in 16 games in Oklahoma City this season.
— Field Level Media
Source: https://deadspin.com/dodgers-activate-clayton-kershaw-from-bereavement-list-1850480260